Featuring the Following Programs:
Orchestra
Day and Time TBA


The NBS Orchestra provides a unique opportunity for younger students to gain experience in ensemble playing which will help the students to develop a greater sense of phrasing melodic and harmonic lines, rhythm, intonation, and tone quality. Students will also discover the orchestral music of great composers, learn repertoire quickly, and be motivated to practice to stay on the level of their peers in the ensemble. Repertoire highlights from the past two years include selections from Monteverdi's "L'Orfeo" and Mussorgsky's "Pictures at an Exhibition."
Please make a note on your registration form, e-mail nbsmusic@comcast.net or call us at 610-896-5105 if interested in this program.
The 2013-2014 orchestra, students ages 6-16, performing "Toccata" and "La Musica" from Monteverdi's "L'Orfeo."
Jazz Improvisation Ensemble
Monday Evenings from 7PM-8PM Starting September 22, 2014
Dr. Matthew Clayton, Faculty Instructor
This class and ensemble will provide students of all levels with the opportunity to learn the practical and theoretical aspects of playing jazz. Improvisation is at the heart of this genre, a genre that has been a part of American music for more than a century. Special attention will be given to an understanding of the harmonic, rhythmic and melodic underpinnings of jazz as well as the structural norms of the music (blues, 32 bar song forms, etc). In addition, listening – both to recordings and live performances – will be a central component of this class; the best way to learn to play jazz is by listening to those that have done and continue to do it best. Guided by Dr. Clayton's expertise as a performer and scholar of jazz music, with special Master Classes from professional jazz musicians, this class will foster a love for jazz – one that is rooted in the knowledge of how the music works and continues to thrive in the 21st century.
Please make a note on your registration form, e-mail nbsmusic@comcast.net or call us at 610-896-5105 if interested in this program.
Members of the 2013-2014 Jazz Improvisation ensemble performing "Footprints."
Solo Vocal Audition Prep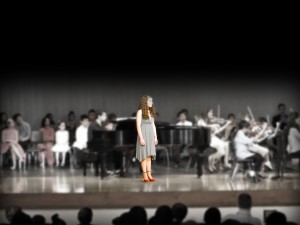 Have an upcoming school musical, choir, or college entrance audition? NBS offers special 4‐6
week sessions for students who wish to polish a piece for any audition. Get a head start for the
upcoming school year by preparing your audition materials this fall, winter and spring! Experienced faculty specializing in classical, jazz and musical theater work with all levels from beginners through advanced to choose repertoire, solidify technique, and build confidence. The first step toward your curtain call begins TODAY!
Please make a note on your registration form, e-mail nbsmusic@comcast.net or call us at 610-896-5105 if interested in this program.
Chamber Music
The Nelly Berman School offers a varied and rich program of chamber music for strings, winds, brass, and four-hand piano duets. Chamber music has been described as "the music of friends," playing chamber music requires special skills, both musical and social, that differ from the skills required for playing solo or symphonic works. The small nature of the group allows for detailed and focused attention to rhythm, phrasing, communication, intonation, as well as introducing young musicians to the treasures of music literature.
Please make a note on your registration form, e-mail nbsmusic@comcast.net or call us at 610-896-5105 if interested in this program.
Members of a chamber music group, ages 9 through 11, performing a Beethoven Piano Quartet from memory.
Vocal Ensemble
Day and Time TBA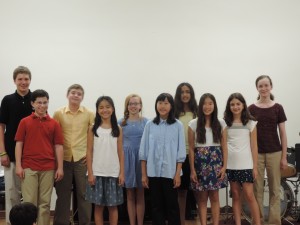 Featuring repertoire from jazz pieces and pop tunes to musical theater, the vocal ensemble provides a chance for students to gain confidence in their own voice through working with their peers as part of a group. Students will work on ear training, sing a Capella and accompanied pieces, learn diction through tongue twisters, practice basic acting and body expression, play vocal games, and learn vocal techniques to project the voice and hone intonation. Singing greatly helps instrumental students with phrasing, sight reading, and emotional expression. "If you can sing it, you can play it." Please make a note on your registration form, or e-mail nbsmusic@comcast.net if interested in this program.
What if Brahms had an iPad?
Music Creation Through Technology
Day and Time TBA
We live in an age where it is hard to imagine our daily lives and jobs without the technology we use: smart phones, iPads, tablets, laptops, gps, etc. The music world has had rapid advances in technology as well, and the Nelly Berman School is pleased to offer classes to give students exposure to music notation software from a young age. The student will write songs, compose music for different instruments in pop and classical styles, and learn the fundamentals of music theory all while simultaneously learning how to use the software Garageband and Noteflight. A personal computer or iPad is required for this course. Please send an e-mail to nbsmusic@comcast.net or make a note on your fall registration form if interested in this program.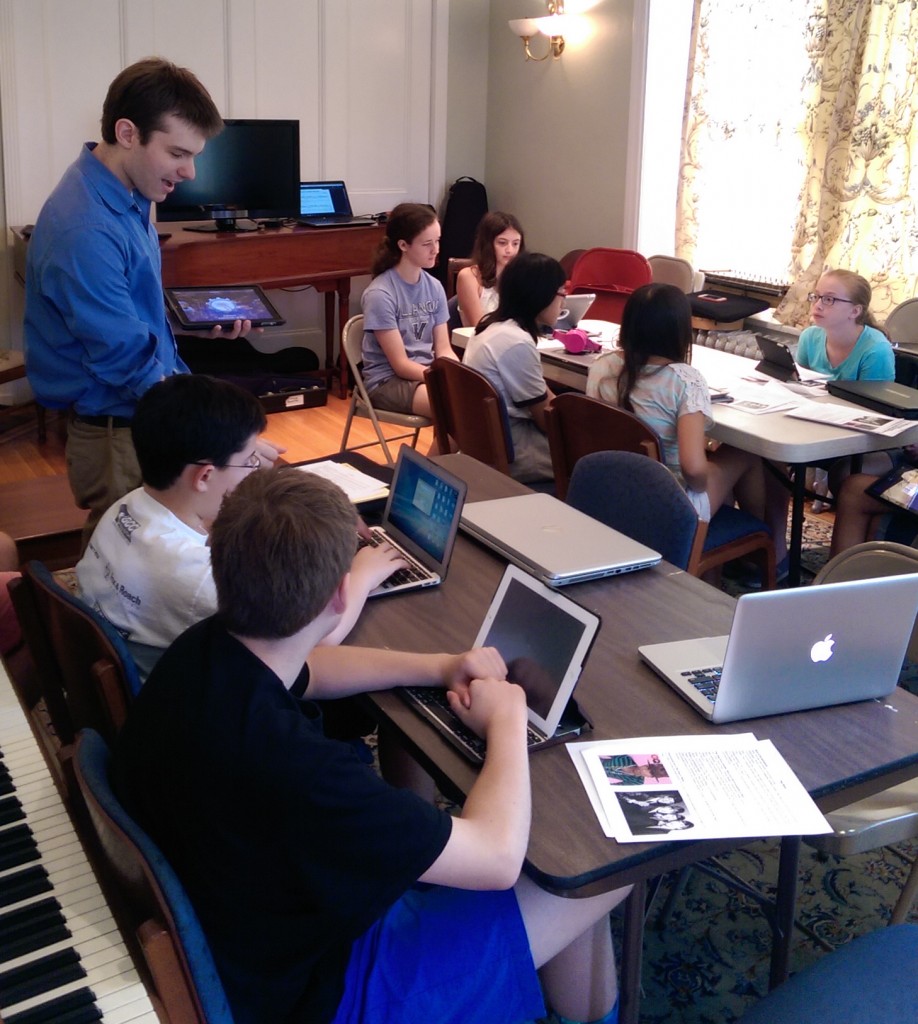 Private Lessons
Individual instruction is offered at all levels in keyboard, string, brass, woodwind, guitar, percussion and voice. The school director will design a program of study according to the individual student's needs and inclination. Instrumental instruction is offered in all of the following areas:

Piano

Double Bass

Flute

French Horn

Voice

Bass Guitar

Clarinet

Trombone

Drum Set


Violin

Trumpet

Recorder

Electric Guitar

Viola

Saxophone

Oboe

Classical
Guitar

Cello

Composition
Click here to see a list of our student's accolades from the 2013-2014 school year.
Click here to download a fall 2014 registration form
Pianist Ethan Lee, age 16, previous winner of the Philadelphia Orchestra Concerto Competition.

Cellist Alex Wu and pianist Maria Zhdankina, winners of the 2013 Tri County chamber music competition.

Pianist Chris Jung, age 11, first prize winner of his age division at the 2014 Tri County Competition

Pianist Emma Lo, age 10, 1st prize winner of her age division in the 2014 West Chester Piano Competition as well as a winner in the Kennett Symphony, Southeastern Pennsylvania Symphony, and Warminster Symphony competitions.