January 15th, 2016
The Nelly Berman School of Music holds weekly performance classes for students to gain performance experience and to receive constructive criticism from the performance class leader (one of the NBS faculty members), and their peers. This Saturday, January 16th, at 2:30 we will welcome a guest pianist and professor from Russia, Tamara Russanova PhD.  The class will be held at the NBS Main Building, 461 W Lancaster Avenue, Haverford, PA 19041.  Space is limited, so please e-mail us at nbsmusic@comcast.net if you plan on attending.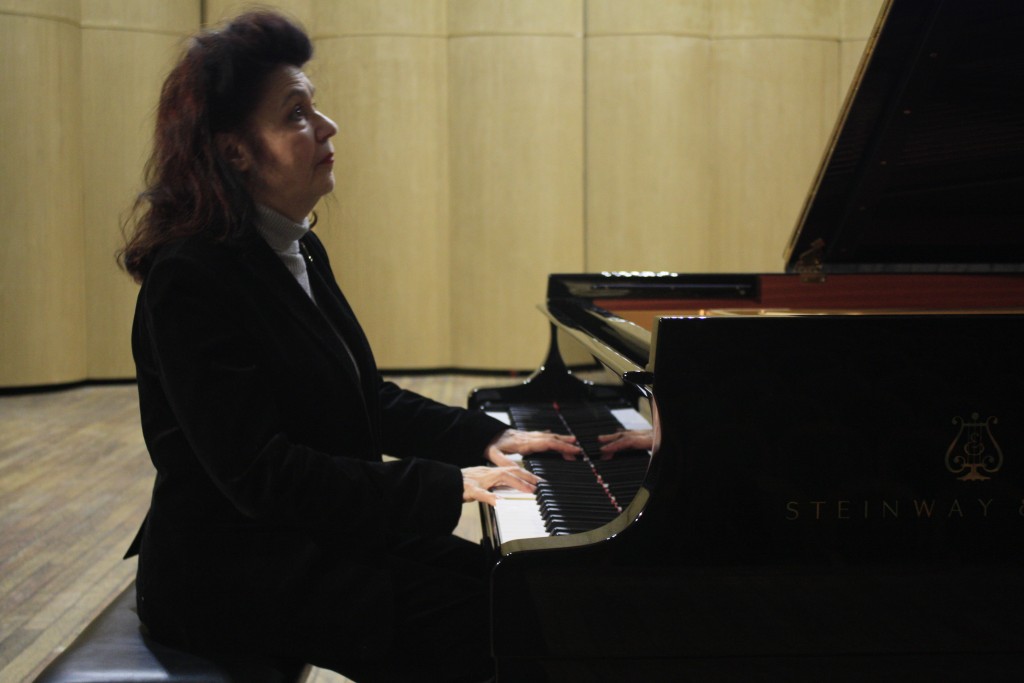 Tamara Russanova is a Professor of Piano Performance at the Russian Academy of Music (known as the Gnesin Institute), a Distinguished Fellow in the Arts of the Russian Federation, winner of several international music competitions, Acting President of the Russian Schubert Society and the Artistic Director of the Alemdar Karamanov Center for Contemporary Art, an Honorary member of the Board, Schubert Society of the USA.
A graduate of the Gnesin Institute where she studied under Lina Bulatova, Professor Rusanova belongs to the renowned school of Elena Gnesina and Heinrich Neuhaus. Her repertoire centers on the works by Romantic composers. In addition to solo recitals, she conducts academic workshops and Master classes on piano performance and pedagogy and participates in competition juries in Russia, Germany, Denmark, Spain, Italy, Poland, Lithuania, Ukraine and the USA. Professor Rusanova is the author of Franz Schubert's Last Piano Sonatas: Composition and Interpretation (2008) and numerous articles. Over the years she has taught over 130 students, among them 40 winners of international competitions, four PhDs in musicology, and a number of accomplished performers and teachers working both in Russia and around the world.
Prof. Rusanova is the main organizer and creative director of "Romanticism: Its Origins and Beyond," an annual international forum consisting of a music competition and a scholarly conference and jointly sponsored by the Russian Gnesin Academy of Music, the Moscow Tchaikovsky Conservatory, the Russian Schubert Society and the Alemdar Karamanov Center for Contemporary Art.